DIMITRI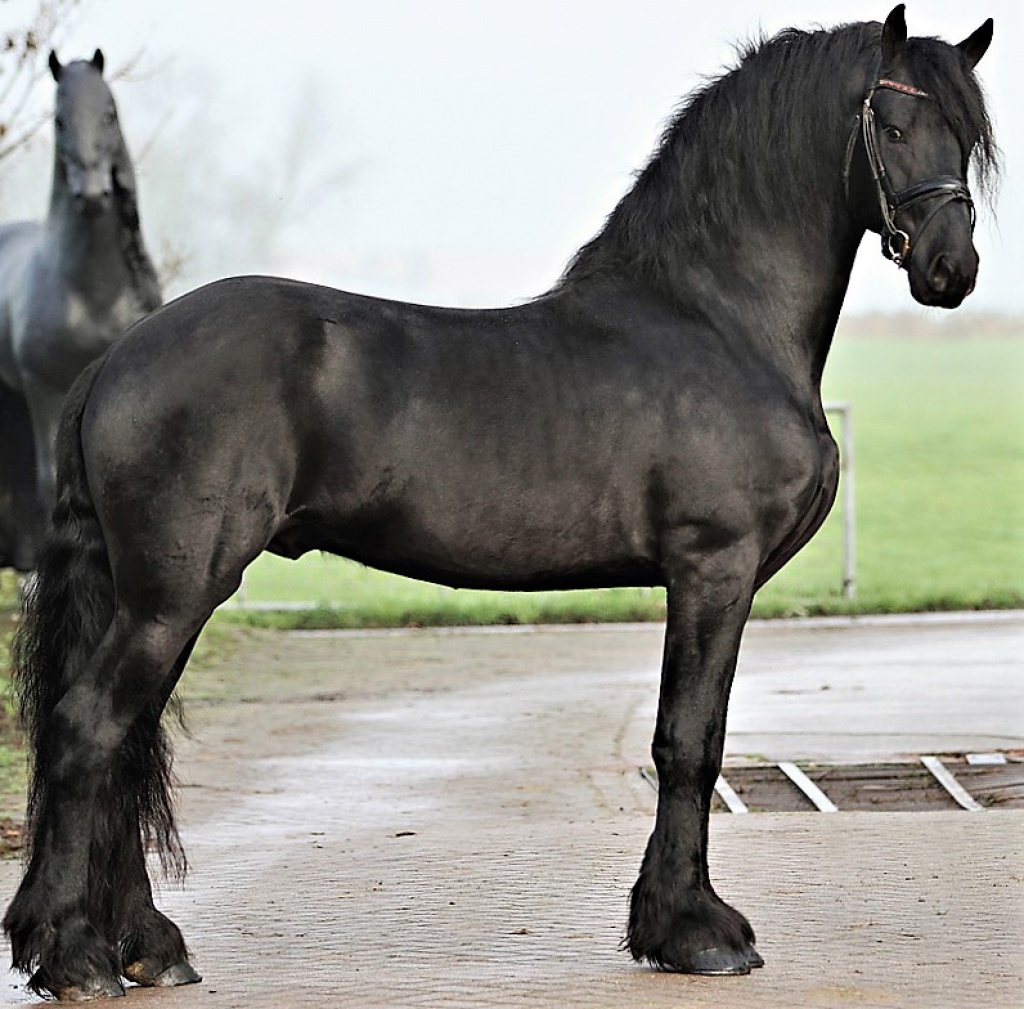 Buying Price:
$27,900
Videos
Horse Description
Height: 16.1 hands
BSF proudly offers for sale DIMITRI, a 5 yr old one of a kind gelding sired by the approved stallion, Tsjalke. A fantastic opportunity to own an impressive imported friesian gelding that also LOVES to go on trails and in the water!!!! He has stunning stallion looks and presence and experience....Dimitri is the entire package.

Double trained to ride AND drive!

Bday 6/21/2016

LOW inbreeding 4.10%

stam line 103

Motherline: Vb m-STER-STER-Vb m

Solid dressage foundation and much experience out on the trail and at the beach. Dimitri is a modern/baroque fairytale looking Friesian, perfect for showing off in exhibitions or parades, and for pleasure riding. He has potential!! 164 cm, which is 16.1 hands tall. ALSO: Perfect horse for a man (husband horse?)...

and he has TONS of experience DRIVING, both in the arena, and out in traffic!!!!

He is a pure pleasure to work---- always happy to see you and enjoys attention; he is easy going and travels well and is a low maintenance type horse, not requiring shoes. Dimitri has no vices and no soundness issues, x-rays available for review with your vet, and is current and U.T.D on everything.

He loads easily, bathes and clips like a dream. Dimitri gets along alone or with others and is a super easy keeper. You will love his natural floaty circular movement and his steadiness to the bridle. Dimitri is very light and soft to ride as he has three good gaits, easy ride-ability and a kind respectful attitude with his rider.

He is very smart and reliable in all conditions---- a wonderful mind. You will want to own this horse when you try him, he will make someone an amazing partner!!!
Dimitri is $27,900 delivered to NY as a gelding; Flights to LAX, Chicago and Miami are $2k more.
Call janna at 415-272-2112 if you would like the inside scoop on this reasonably priced all around pleasure/trail/family friesian for sale!