RADETSKY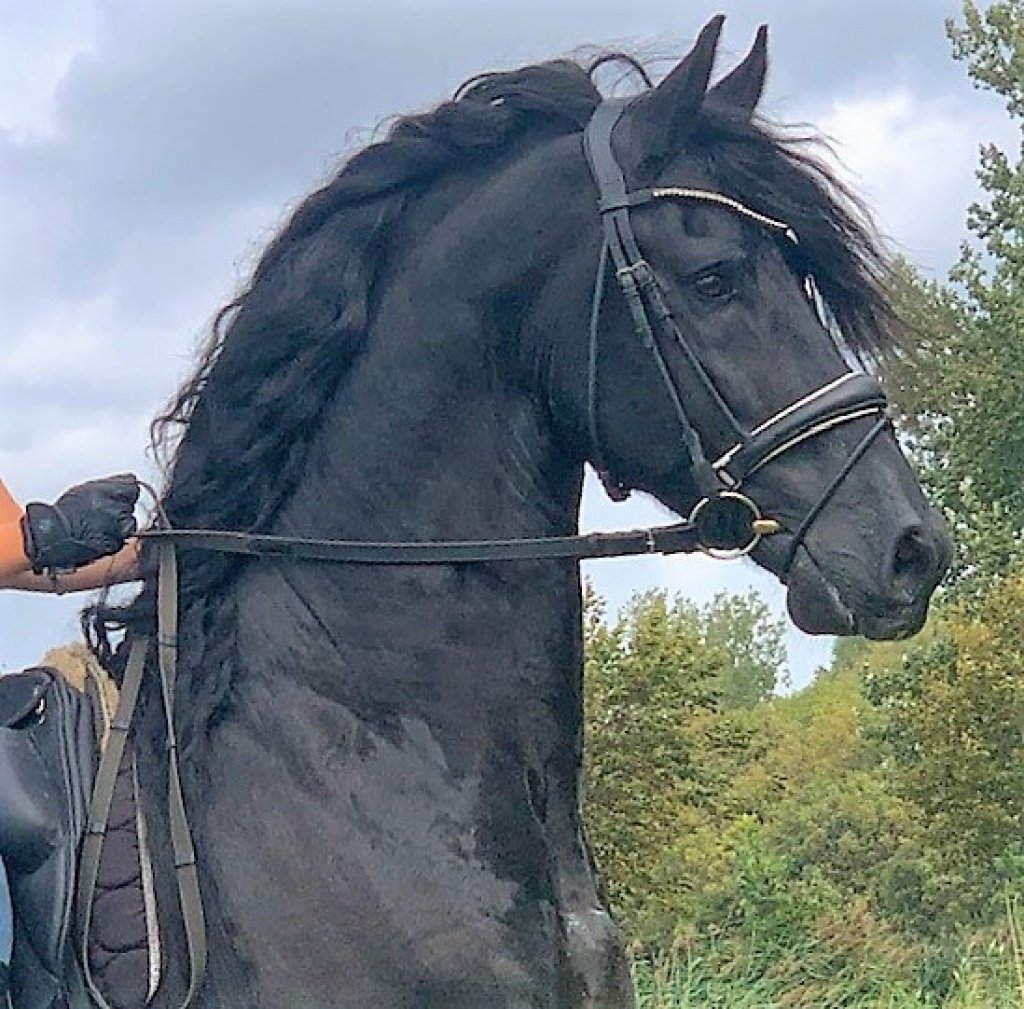 Buying Price:
$38,900
Videos
Horse Description
Height: 16.1 hands
New 7 yr old 16.1 hand friesian boy for sale!!
OMG, he has the most EXPRESSIVE face and GORGEOUS eye we have EVER seen! ....one word...majestic !
Radetsky has the most Beautiful, Excellent conformation; the real friesian look everybody likes, Baroque,uphill neck, splendid head!!
Big friendly intelligent eyes, AND Long mane.
A real beauty!! Uncomplicated easy character, very affectionate to people, loves to cuddle, has tons of patience for beginners or less knowledgeable riders;
Suitable for every rider, forgiving, willing, loves to please the rider. Perfect GO, never too fast, not too slow.
Meet Rad---our latest addition of young, talented, EXPERIENCED dressage boys, with clean xrays, and an EASY GOING temperament.
Rad is a VERY talented sport horse horse that is always eager to do his best for his rider. Even more importantly, he is very easy to handle, and appropriate for EVERY level rider, even NOVICES---or those folks that have not been riding for a long time! The sky is the limit for this extremely talented young 7 yr old friesian for sale. He has excellent dressage movement, and always works with his hocks well up under him.
Radetsky is a drop dead GORGEOUS boy ---- He has a long beautiful neck and amazing movement! He has one of the sweetest and most loving dispositions; He is such a sweetheart! He also is an incredible mover, ideal for just about anything--INCLUDING trail riding and SAFE in traffic. Radetsky is very focused on the person that is working with him, he is an honest horse and very easy to ride and to handle, in every setting! Once you have gained his trust, Rad will do ANYTHING for you!
What a nice dressage boy---- thoroughly vetted and xrayed. This horse is truly NICE and very light to the rider. Its no wonder Rad has 3 easy to sit gaits--- his sire is Felle SPORT and his dam's sire is Folkert SPORT---both well known approved stallions that were shown at 3rd level or above.
Radetsky is currently going 2nd level dressage, soft in the hand, goes on the bit automatically. Very comfortable to sit behind his uphill neck!!!!
Safe on trails and in traffic, excellent amateur friendly gorgeous boy; $38,900 to NY; $40,900 to LAX!
Recent new clean X-rays available for review with your vet.
Call janna at 415-272-2112 for details on this amazing boy----
Rad is still a stallion---we are about to geld him, so if you prefer he remain in tact, PLEASE let us know right away!